Super Protein Slow Cooked Lamb with Chickpea, Amaranth & Sweet Potato Mash
Slow cooked lamb shank in a red wine & black garlic sauce. Served with a chickpea, lentil, amaranth & sweet potato mash & a side of turmeric spiced cauliflower & green beans.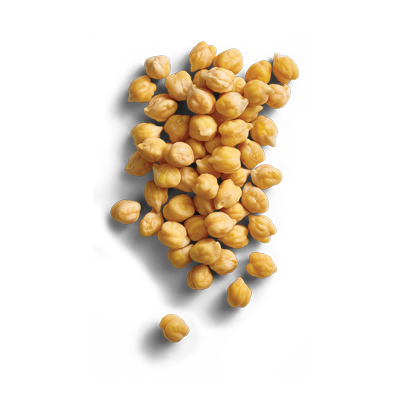 Chickpeas
Chickpeas are high in fibre and protein and with a low glycaemic index, a powerful combination that can really help keep weight under control.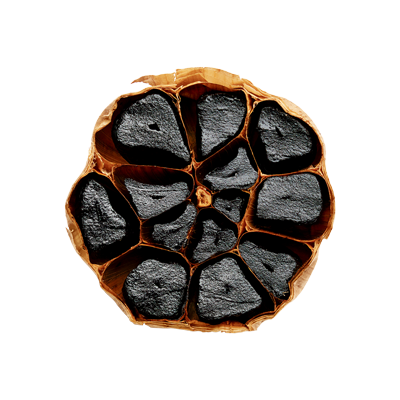 Black Garlic
Much easier to digest than its cousin, black garlic contains twice the amount of antioxidants too.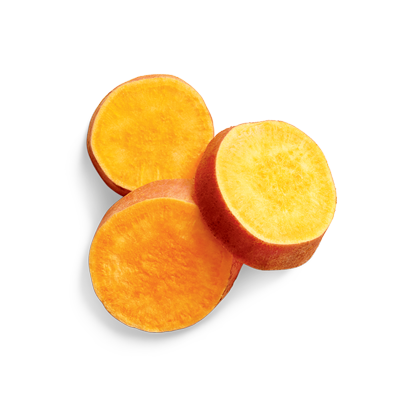 Sweet Potato
The humble sweet potato is low GI yet sky-high in fibre and beta-carotene, which is great news for your eyes and skin.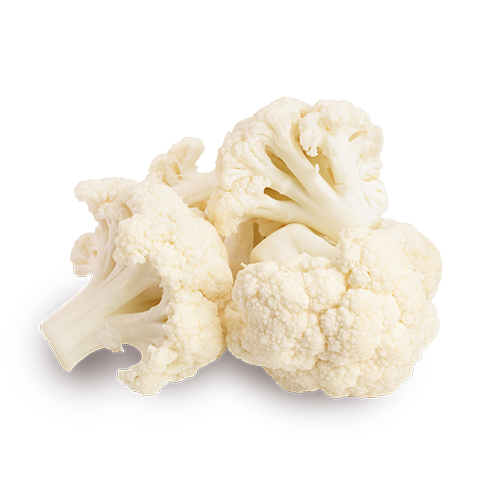 Cauliflower
This underrated superfood veggies is both anti-inflammatory and antioxidant-rich. Just one serve contains more than 75% of your daily recommended vitamin C intake!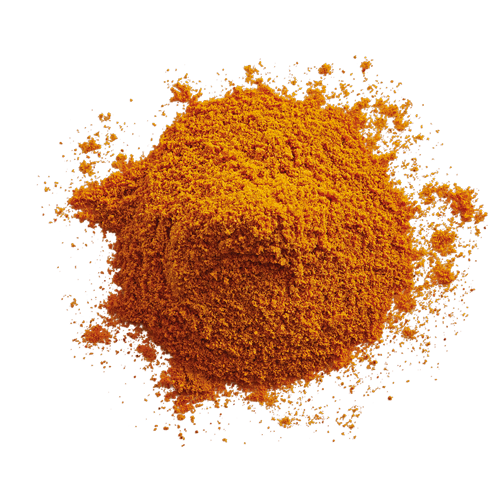 Turmeric
Not just used to spice up your food, turmeric is also a powerful anti-inflammatory that aids your digestive system and blood circulation.
Servings Per Package: 1
Serving Size: 350g
*Percentage daily intakes are based on an average adult diet of 8700kJ.
Sweet Potato Mash (43%) [Water, Sweet Potato (9%), Red Lentils (5%), Chickpeas (4%), Soy Protein, Potato Flakes, Cheese Powder (Milk), Salt, Amaranth, Spices, Bovine Collagen Peptides, Natural Colour (Annatto Extract)], Red Wine Sauce (21%) [Water, Tomato Paste, Starch, Onion, Bovine Collagen Peptides, Natural Flavours (Barley), Yeast Extract, Red Wine, Raw Sugar, Salt, Spices, Vegetable Oil, Black Garlic, Herb], Spiced Cauliflower (16%) [Cauliflower, Curry Powder, Rice Flour, Salt, Yeast Extract, Paprika, Tumeric], Green Beans (11%), Cooked Marinated Lamb [Lamb Shank (6%), Water, Starches, Soy Protein, Salt, Spices, Malt Powder (Barley), Herb].
ALLERGENS: This product contains Gluten (Barley), Soy and Milk. May contain Peanuts and Tree Nuts due to shared equipment.